"We use SunPower® Solar Panels because they're the hardest working panels under the sun."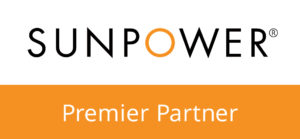 About SunPower Solar Panels
As one of the world's most innovative and sustainable energy companies, SunPower provides people all around the world with complete solar solutions and services.
Homeowners, businesses, governments, schools and utilities around the globe rely on SunPower's 35 years of proven experience.
More powerful, more durable, more attractive
Maximum power
SunPower's world record-breaking panels are the most efficient and reliable solar panels available, which means customers need fewer panels and less roof space to generate the same amount of energy.
The more energy you generate on your roof, the less you have to buy from your energy company—so even homeowners with smaller roofs can generate more energy and reduce their electric bill. Pair your panels with a solar battery storage system and you could save up to 80% on your electricity bill.
#1 in durability
SunPower Maxeon® cells have a patented metal foundation, which allows it to bend under tough conditions – when conventional panels would snap and break. Plus, these solar panels are expected to have a useful life of 40 years, with just a 0.2% yearly degradation rate.
Stunning, sleek panels
It's easy to see why conventional panels just don't stack up against SunPower panels.
There aren't any unsightly gridlines on SunPower solar panels. Maxeon cells use back-contact conductivity, which means they can absorb more sunlight.
Solid metal backing gives huge strength to every cell, giving it resistance from the elements and making each panel more durable.
SunPower solar panels come with an industry-leading 25-year warranty – so you've got peace of mind that if anything does go wrong, you're covered.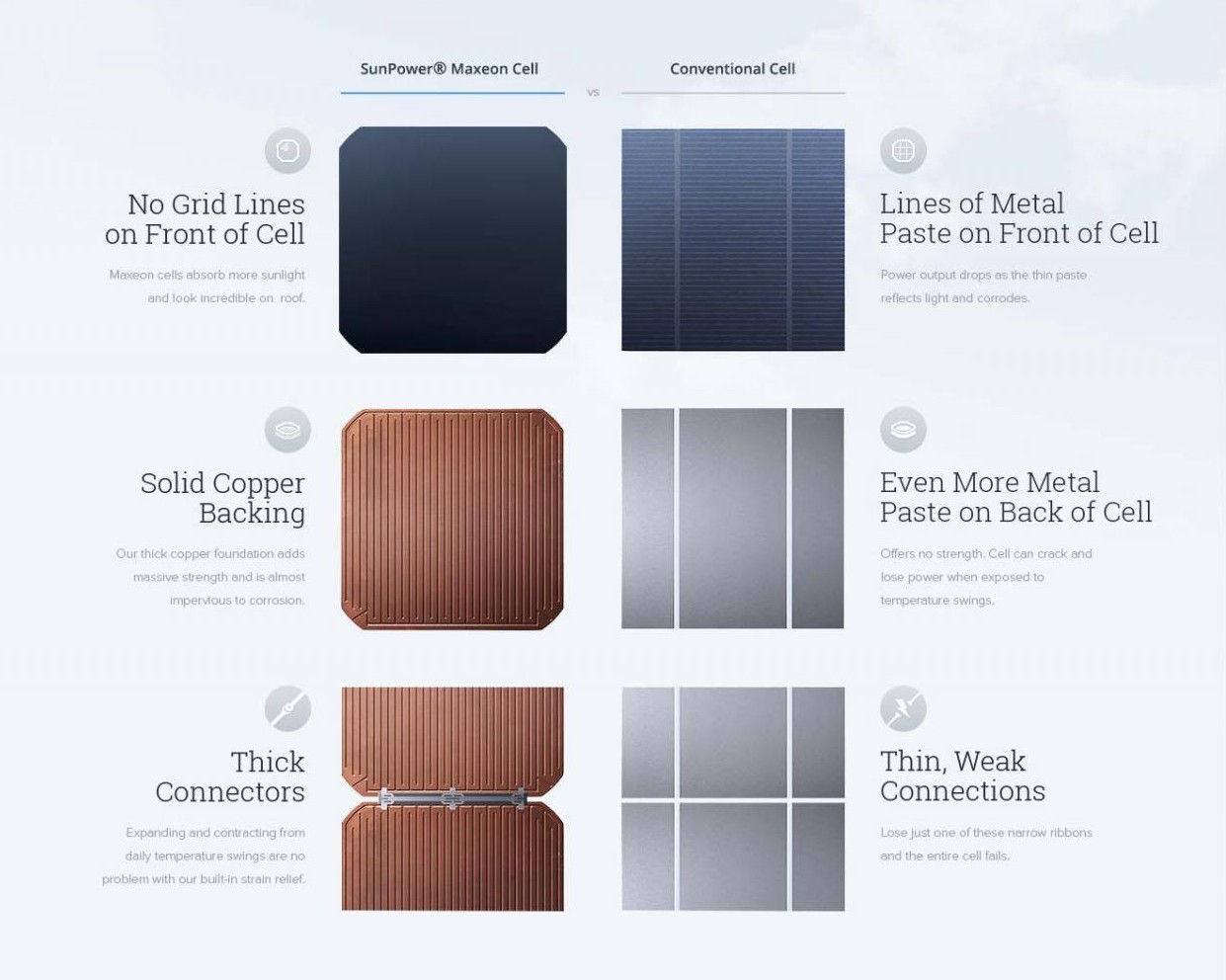 A better customer experience
We've partnered with the brand that puts the customer first. As a SunPower Authorised Partner, we adhere to a stringent set of service standards and receive the most up-to-date training.
We tailor every solution to suit your needs, and you can rest easy knowing that your system is backed by the industry's best 25-year combined power and product warranty.
Find out more about SunPower solar panels on their website.
Get a 100% free quote from Forever Green Energy today and see how much you could save with SunPower solar panels. Fill in the form below and we'll be in touch within 24 hours – but it's usually sooner.