Solar Panel Funding and Incentives
Installing solar panels is a great way to reduce your energy bills by up to 80% and do your bit for the environment. Up until April 2019, you could get solar panel funding in the form of the Feed-in Tariff scheme (FITs) that paid you for every unit of electricity you generate. Now it's stopped, there are still ways you can embrace and implement renewable energy solutions while still earning money from your installation.
There are several funding options and incentives you can take advantage of. These include the Smart Export Guarantee (SEG), the time of use charge, frequency response and the Renewable Heat Incentive (RHI). We'll go through some of the solar panel funding and incentives available to you and explain how the Feed-in Tariff works so you can compare the differences.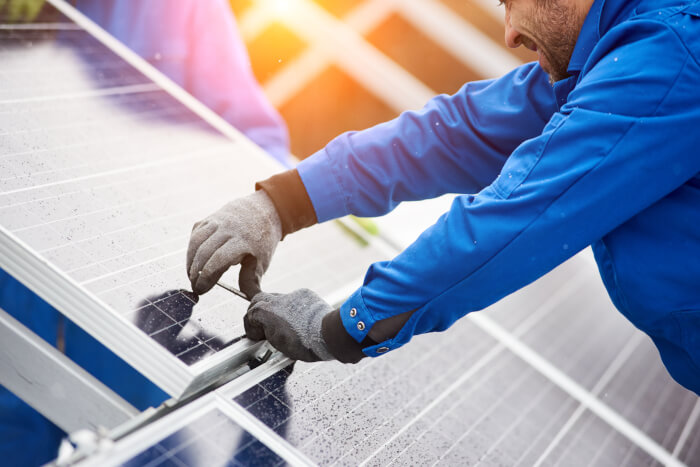 How Did The Feed-in Tariff Scheme (FITs) Work?
FITs was huge for the renewable energy industry when it first launched in April 2010. It was introduced to help people with solar panel funding. Homeowners were paid up to 50.67p for every kilowatt hour (kWh) their solar PV panels generated, whether they used it themselves or not. They were also paid a separate export tariff for electricity they exported to the grid. This was estimated at 50% for anyone that didn't have a smart meter. When the scheme started the export tariff stood at 3.57p/kWh, but rose to 5.03p/kWh in August 2012 and was 5.38p/kWh for the remainder of the scheme.
As the cost of installing solar panels reduced, so did the Feed-in Tariff. By the time the scheme ended in April 2019, the number of years homeowners received the FIT for had reduced from 25 years to 20 and the rates stood as follows:
FITs rate
Total installed capacity (kW)
Tariff (p/kWh)
Higher rate
0-10
3.79
10-50
4.03
50-250
1.69
Middle rate
0-10
3.41
10-50
3.63
50-250
1.52
Lower rate
0-10
0.15
10-50
0.15
50-250
0.15
But now that the FITs has ended, there are other ways you can maximise your savings and benefits from installing solar panels.
Solar Panel Funding and Incentives 2020

Smart Export Guarantee (SEG)
The Smart Export Guarantee, or SEG, is the closest you can get to the Feed-in Tariff now. Your energy supplier, if they have over 150,000 customers, must offer you a tariff where they pay you for every unit of electricity you export to the grid.
There's no set minimum tariff for the SEG, except that the rate must always be greater than zero. As a guide to what you might expect to be paid, the FITs export tariff ended at 5.38p/kWh.
You can find out more about the Smart Export Guarantee on the Energy Saving Trust website.
Time Of Use Tariffs
With the time of use tariff, you pay different prices for electricity you use from the grid, depending on what time of day you use it. The idea behind it is to get customers to use more electricity at off-peak times to try to balance demand.
This might seem similar to the Economy 7 tariff, but time of use tariffs offer different rates at different times of day. When demand is lowest, the rates will be lower, usually at night or during the middle of the day when people are at work.
So, if you've got solar panels and a battery storage system, you can use electricity from your solar panels during the day and choose to fill up your battery during off-peak times to save money. You can do the same if you've got an electric vehicle – simply charge your car using cheap electricity from the grid.
Grid trading
Grid trading allows you to control when you charge your solar battery storage system from the grid. It also allows you to control when you trade excess energy back for maximum energy bill savings. This means you can fill up your battery with cheap energy during off-peak times (if you're on a time of use tariff), then sell it back to the grid when demand is at its highest.
Most systems will be able to do this intelligently without you having to do much about it. This is an easy way to get yourself some form of solar panel funding.
Frequency response
This is where a utility company remotely manage your system and can trade and swap energy on your behalf in compliance with the National Grid's dynamic frequency response service.
You can benefit from the savings with a credit system.
How do I take advantage of the solar panel funding available?
Fill in the form below and we'll get in touch with you within 24 hours to discuss your options for solar panel funding and incentives. We'll be able to recommend the best solar panel and battery system for your home, and even a heat pump system if you want to make your home fully renewable.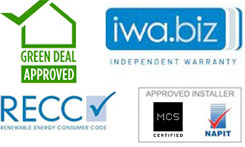 "Forever Green's was the only company who sold the system on the science first. And what's more, the quote was one of the most competitive."

Mike
Forever Green Customer
Get A Free Quote
Use the form below to get in touch and find out how we can help.
Alternatively, please call 01242 370308 to speak to an expert today.
Trying to decrease your household energy bills? We can help you spread the cost of solar.
Spreading the cost of your solar system with a solar panel financing loan for up to 10 years gives you flexibility when you need it. We provide a flexible finance option.
Call us on 01242 370308. Your application will take no longer than 15 minutes to complete.
How much will solar panel financing cost?
A solar PV system from Forever Green Energy starts from as little as £5,000 excluding battery storage
We offer flexible finance to help spread the cost of your solar system through manageably monthly payments
Benefit from competitive interest rates
No penalty for early repayment
No deposit necessary
Following a successful application, we'll organise a survey, followed by a solar installation by our expert, friendly solar team.
Solar Panel Financing: Representative Example
Cash price

£15,000

Deposit

£5,000

Total amount of credit

£10,000

Duration

120 months / 10 Years

Representative APR%

11.9% APR

120 monthly payments

£139.43

Total amount payable

£21,731.82