A Solar PV Service from Forever Green Energy makes your solar panels work even harder.
Solar panels are wonderfully reliable – so reliable in fact, you may just forget that they are there as they work away at generating free electricity.
Although solar panels don't need a lot of maintenance they do need some – to make sure that they are generating at their maximum efficiency.
What's a Solar PV System Service?
Your PV system may get by without inspection or maintenance, but your investment will be more likely to live up to expectations if it is regularly inspected and serviced.
Forever Green Energy can offer a full range of inspection and testing services, from a visual inspection by our trained installers to electrical tests of the circuits.
Identify what's wrong and get more energy from your Solar PV System
Such maintenance will identify lingering underperformance issues as well as significant equipment failures. If required, Forever Green Energy solar specialists can then recommend and implement a solution.
What will my Solar Service include?
Visual inspection of all panels
Photovoltaic module string tests
Junction box, isolator, distribution board and cabling inspection
Meter check
Labelling/schematic check
Energy production analysis
Voltage and current check
Production of maintenance report
Roof condition alert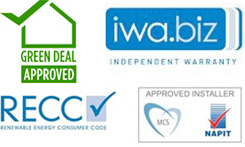 "Whole experience was a positive one and the savings I am seeing are higher than expected. I would rate FGE 10/10."

Mr Axe, Nailsea
Forever Green Customer
All for just £199 including VAT!
Book your Solar PV System Service today by using the form below.
Alternatively, please call 01242 370308 to speak to an expert today.