With the summer fast approaching it's time to book the holiday that we've been looking forward to all through the wet, cold winter.
Many of us will be planning to jet off to warmer climates around the world, but how many of us stop to consider the impact that such flights have on our environment?
According to the Department for Transport here in the UK, flying accounts for around 6.3% of our CO2 emissions, and even then that number is considered conservative.
This brings us to the question, what can we, as responsible citizens, do to help reduce the effects of flying on the environment?
The answer, of course, is to stay at home, but why not go a step further?
There are a whole host of eco-friendly holidays in the UK, and we're going to have a look at the top 5 Eco friendly holidays in the Uk for 2018;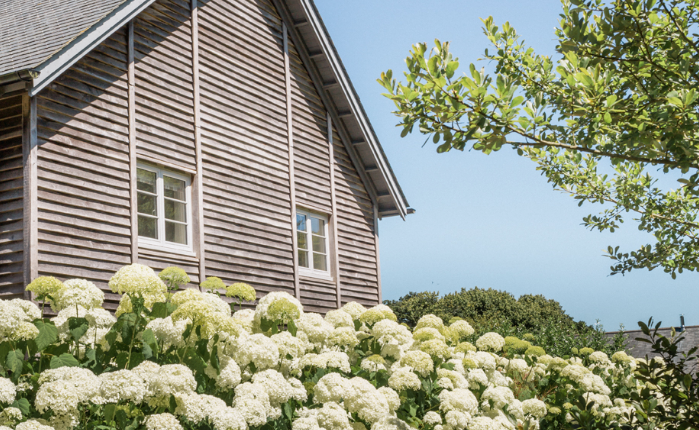 Situated on the south bank of the Helford River, Trelowarren is described as "1000 acres of beauty and tranquility" providing an environment of living history rather than corporate heritage.
Consisting of 20 self-catering cottages with a 5-star rating, Trelowarren features such attractions as the Walled Garden Spa, a gym, tennis courts, a heated ozone pool.
The onsite New Yard Restaurant also specialises in local ingredients, fresh produce, and innovative cooking.
It doesn't just end there. They also use bio-mass heating to heat their accommodation, have their own fresh water spring, recycle as much of their waste as possible and have an onsite electric car charger.
Trelowarren is most certainly a jewel in the Cornish crown and should be on the "to-do" list of any holiday-maker.
Find out more from Trelowarren.com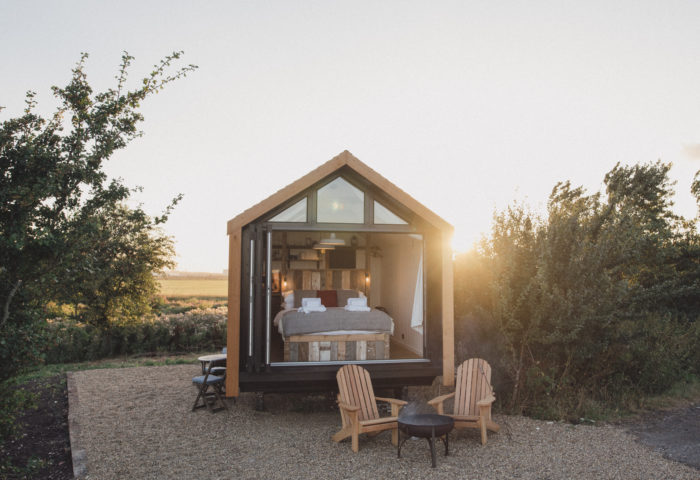 A family-run farm with around 700 cattle, Elmley is a site that is recognised internationally as being important for the conservation of habitat and plants, animals, insects and birds.
This National Nature Reserve is also home to 7 different types of accommodation, each of which provides something different for those who stay there.
Among them include the Ferryman's, which is named after the Ferryman's hut that used to stand in this location.
Providing you with windows for walls, you'll wake up each morning to the sunrise and spectacular views of the wilderness.
You'll have great views of the water, but you should also keep an eye open for the hares and owls that are regularly spotted here as well!
All of the lodgings on the Elmley Nature Reserve provide visitors with breathtaking views and exquisite comfort with sustainability is at the heart of everything they do.
The farm is off-grid, powered by a very efficient solar array and generator with big batteries. The huts are handcrafted using natural materials and eco-friendly insulation. Even their Food is locally sourced.
So, if it's a romantic getaway you're looking for, or even if you're simply interested in getting closer to nature, Elmley Nature Reserve provides it all.
Prices range from £85 per night to £135 per night, & from £600 per week for the cottage. To find out more from elmleynaturereserve.co.uk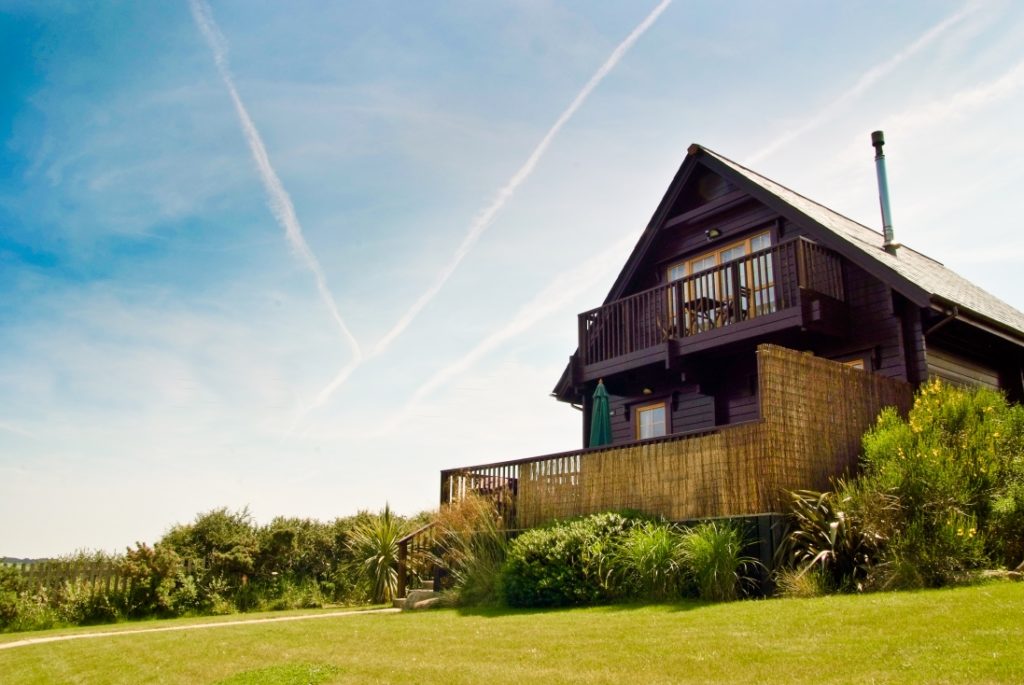 Providing breathtaking views of the coast from all of their holiday lodges, Gwel an Mor is a place where you can relax and enjoy the best of what Cornwall has to offer.
Offering luxury holiday lodges, all of which boast their very own sun terrace.
The accommodation at Gwel an Mor specialises in providing the most beautiful, natural surroundings and an eco-friendly environment without compromising on any of the mod-cons.
Not only do these holiday cottages come with the beautiful Cornwall coast and wild life, they work hard to make sure the natural environment around them goes unharmed.
All lodges are fitted with energy efficient lighting, the best insulation and guest are encouraged to leave their cars parked up for their entire stay.
They also don't have any on-sight shops to encourage their guests to explore the towns and support social sustainablilty.
Find out more from gwelanmor.com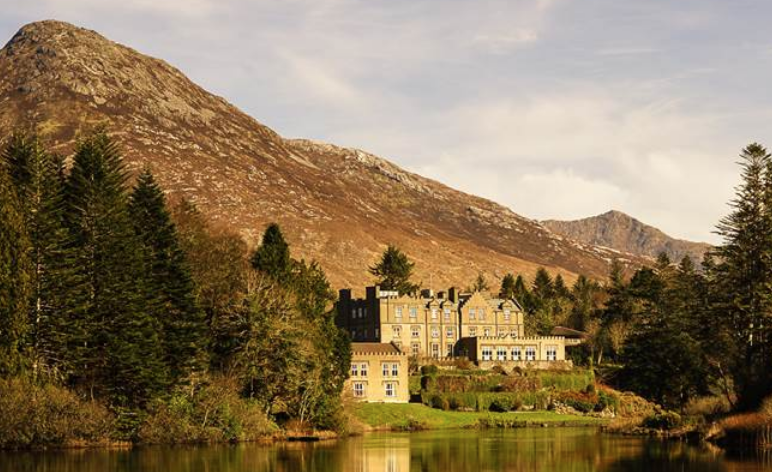 Voted #1 luxury castle hotel in Ireland by the readers of Conde Nast magazine, Ballynahinch is set within 700 acres of woodland in the heart of County Galway.
Offering a wide choice of rooms, ranging from the Classic room to the exclusive Riverside Suite, there is something here for everyone, no matter the occasion.
Over the years  Ballynahinch Castle has been lovingly restored and updated so it runs efficiently. Every effort has been made to make sure the castle is as self sufficient as possible.
Whether you're looking for a relaxing getaway or an activity break, Ballynahinch has something for everyone, with expert guides to assist you in exploring the rich culture and countryside of the region.
Prices range from €280 per night to €420 per night. To find out more visit ballynahinch-castle.com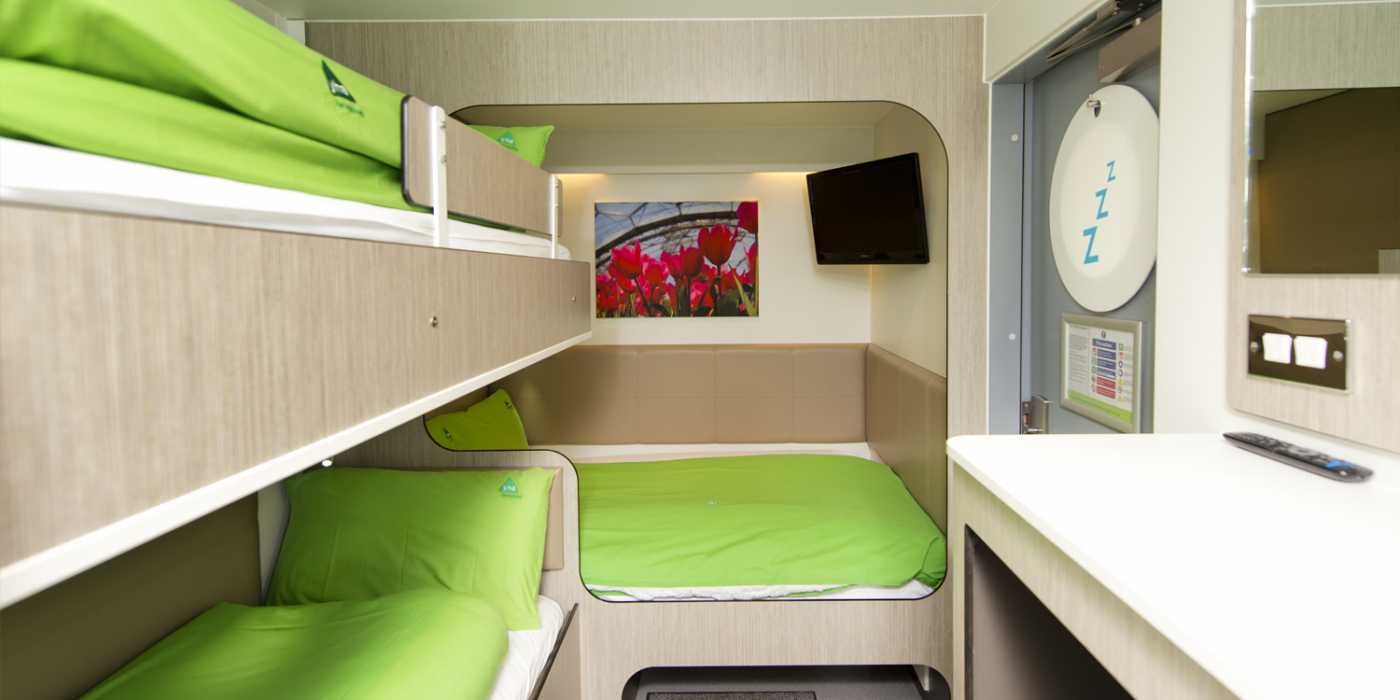 The Eden Project is the brainchild of Sir Tim Smit KBE. He was looking for an incredible setting to showcase some of the worlds most important plants within an educational and exciting environment for people to visit.
When it comes to eco-holidays, this resort really is among the very best!
Among its attractions include a rainforest & Mediterranean biome, an ice rink, zip wire and rainforest canopy walkway.
Keeping in line with the ethos of the project, the accommodation provided comes in the form of recycled shipping containers.
They might be small, but each one has been designed to function perfectly around it's visitors. Everything on site is recycled and they even have a regular bus service to the Eden Project entrance so you don't need to drive.
Staying in such a unique environment will prove fascinating for both adults and children alike.
Pricing from £39 per night depending on season. To find out more, visit edenproject.com
With this look at five of the top eco-friendly UK holiday destinations, we're sure you'll agree that you don't have to look too far afield for your next holiday destination!